Gary Griggs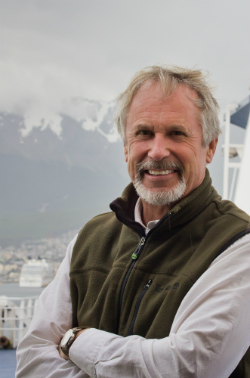 Director, Institute of Marine Sciences
Gary is one of UCSC's pioneer faculty, having arrived in 1968, several years after the campus opened. He has been director of the Institute since 1991 and has led the efforts to plan and build a Coastal Sciences Campus at the Long Marine Laboratory site, where there are now federal and state marine research facilities as well as several different marine conservation organizations.  
Gary's own research has focused on the coast of California and ranges from coastal landforms and evolution, to coastal and shoreline processes, coastal hazards and engineering, and more recently, sea-level rise and the impacts on coastal populations as well as responses and adaptation.  
In 1998 he was given the Outstanding Faculty Award in the Division of Physical and Biological Sciences, and the Alumni Association honored him with a Distinguished Teaching Award in 2006. The California Coastal Commission and Sunset Magazine named him one of California's Coastal Heroes in 2009. From 2010 to 1012 he served on the NAS-NRC Committee on Sea-Level Rise for the Coasts of California, Oregon and Washington. He has also served on the Ocean Protection Council's Science Advisory Team since 2008 and in 2010 he was elected to the California Academy of Sciences. Gary was appointed to the state Ocean Sciences Trust in 2015.