Federal and State Agencies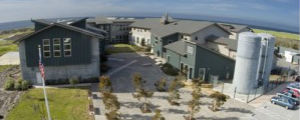 NOAA National Marine Fisheries Service Southwest Fisheries Science Center, Santa Cruz Laboratory
In 2000, the National Marine Fisheries Service Southwest Fisheries Science Center completed a new research laboratory on the UCSC Coastal Science Campus. Known as the Fisheries Ecology Division, this group studies demersal and anadromous fish of the California Current and adjacent waters. The division conducts stock assessments for the management of groundfish and salmon fisheries, and provides scientific information to support conservation of threatened and endangered anadromous species. Areas of active research include natural resource economics; molecular genetics; marine, estuarine and riverine habitat assessment; reproductive biology and early life history; fisheries oceanography; quantitative methods development; and the ecology of individuals, populations, communities and ecosystems. Through a Cooperative Agreement the presence of over 140 federal and UCSC scientists and staff has led to productive collaborations with UCSC faculty, researchers and graduate students. NOAA fisheries scientists support graduate students, post-doctoral fellows, and a joint faculty position. They also share research facilities with IMS scientists, support collaborative research, mentor students and are members of dissertation committees.
---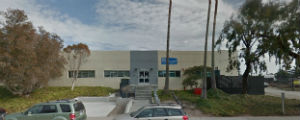 U.S. Geological Survey Pacific Coastal and Marine Science Center

The UC Santa Cruz Earth and Planetary Sciences and Ocean Sciences Department faculty and students have maintained a long and productive relationship with the marine scientists of the U.S. Geological Survey. The
USGS Pacific Coastal and Marine Science Center
(PCMSC) in Santa Cruz is located nearly adjacent to the Coastal Sciences Campus. The Center consists of about 100 scientists and support staff focused on studying the coasts of the western United States, including Alaska, Hawaii and Pacific Island Trust Territories.. Team scientists conduct research, monitor oceanographic and geological processes, and develop information about coastal and marine geologic hazards, environmental conditions, habitats, and energy and mineral resources. This information helps managers at all levels of government and in the private sector make informed decisions about the use and protection of national coastal and ocean resources. Through a Cooperative Agreement these scientists collaborate with IMS faculty and researchers and mentor and support graduate students and researchers.
---
U.S. Geological Survey-Western Ecological Research Center Santa Cruz Field Station
The sea otter research group, led by Adjunct Professors of Ecology and Environmental Biology Jim Estes and Tim Tinker, is based at Long Marine Laboratory and is a long-term UCSC-USGS cooperative unit, a field station of the USGS-Western Ecological Research Center with a primary responsibility for conducting conservation-based research on legally threatened sea otter populations.  Accordingly, their research also focuses on the factors causing sea otter population declines and limiting population recovery.  Working closely with a number of partner agencies (California Department of Fish & Wildlife, Monterey Bay Aquarium Sea Otter Research and Conservation, UC Davis Veterinary School, the Smithsonian Institution and Partnerships for Interdisciplinary Studies of the Coastal Ocean (PISCO) they employ a combination of field data collection and advanced analytical techniques to understand how various anthropogenic factors and community interactions together control sea otter population dynamics. Research results are used by U.S. Fish and Wildlife Service to inform policy and guide management decisions.
---
California Department of Fish and Wildlife, Marine Wildlife Veterinary Care and Research Center
Since 1997, UCSC's Coastal Sciences Campus has been home to the Office of Spill Prevention and Response (OSPR) Marine Wildlife Veterinary Care and Research Center (MWVCRC). The MWVCRC is the primary care facility for California sea otters affected by oil spills or other marine pollution events. In addition to maintaining the facility and protocols for oil spill response, MWVCRC staff and collaborators conduct research on southern sea otters and other marine wildlife. This facility also conducts research and investigations on the impacts of pathogens and other sources of pollution on sea otters and other marine vertebrates, through a Memorandum of Understanding with the Institute of Marine Sciences. Cooperative research is carried out at the facility shared with IMS scientists. 1451 Shaffer Rd, Santa Cruz, CA 95060 (831)469-1719